There is so much to be thankful for here at Lawrence Primary School! Our students were able to engage in many different activities this week to reinforce the concept of gratitude and recognize the celebration of Thanksgiving!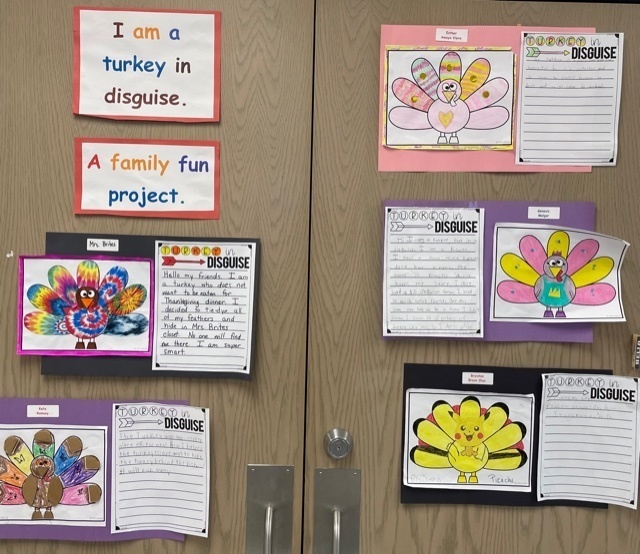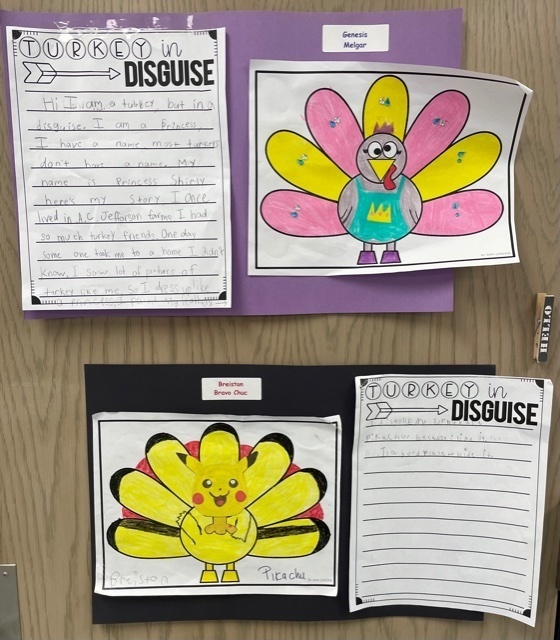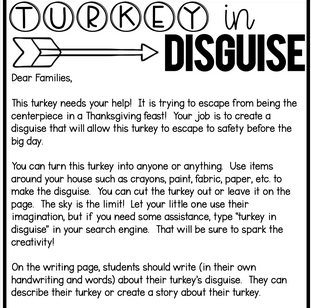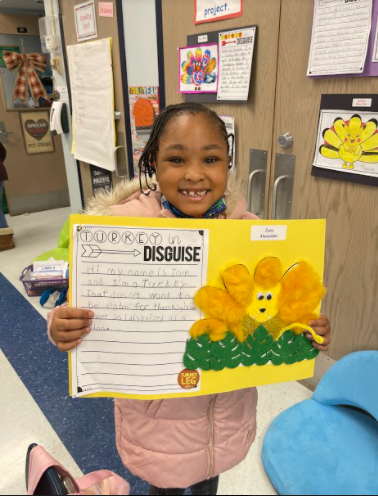 *Ms. Brites' provided her students with a home learning opportunity called Turkey in Disguise. Students and their families were presented with the task of creating a disguise for a turkey that is trying to escape becoming Thanksgiving dinner! Students were encouraged to be creative as they created a disguise and were also expected to write about it.

---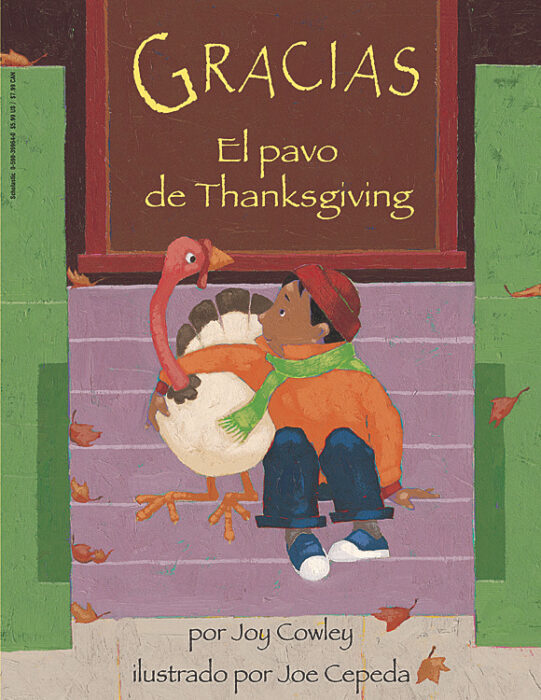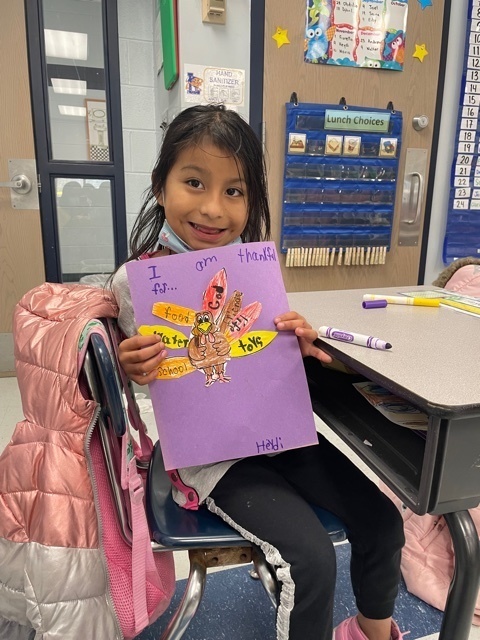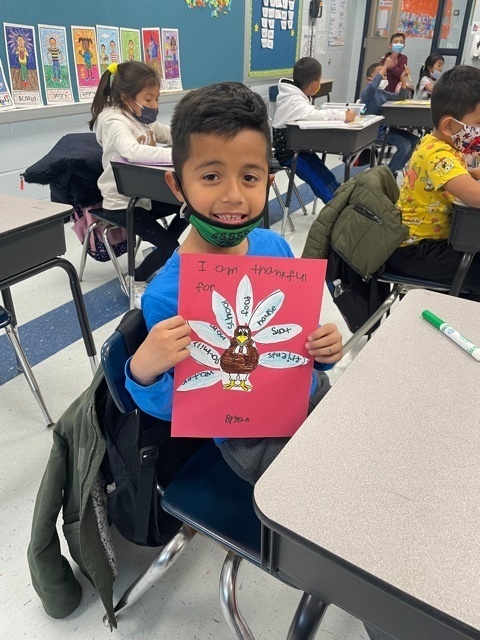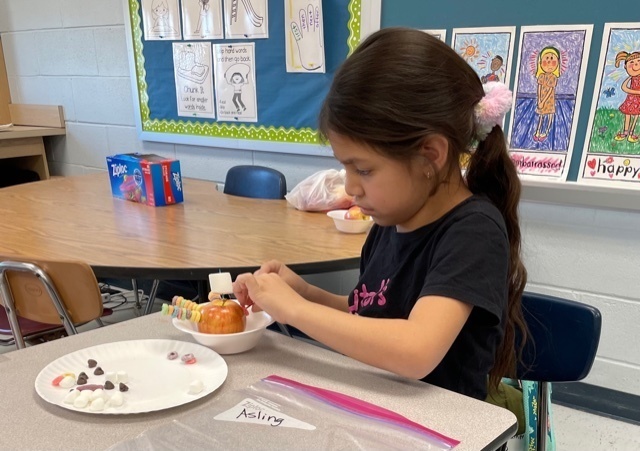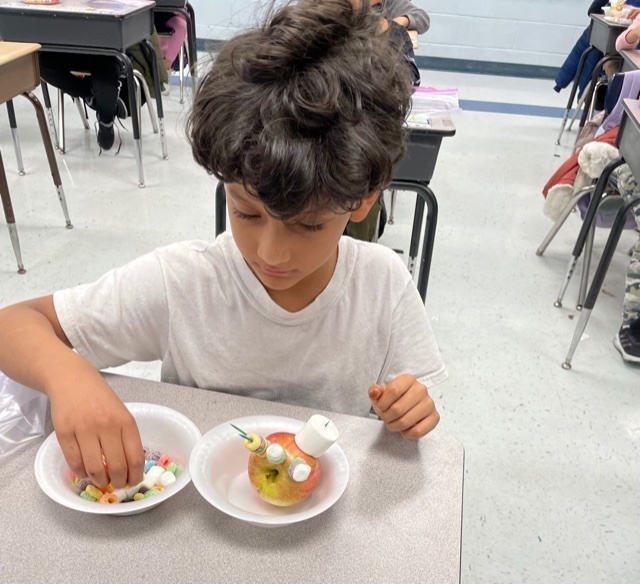 *The students in Mr. Flammia's second grade class listened to a read aloud of the book Gracias El pavo de Thanksgiving. Students spent time discussing and writing what they are thankful for! The also made apple turkeys!

---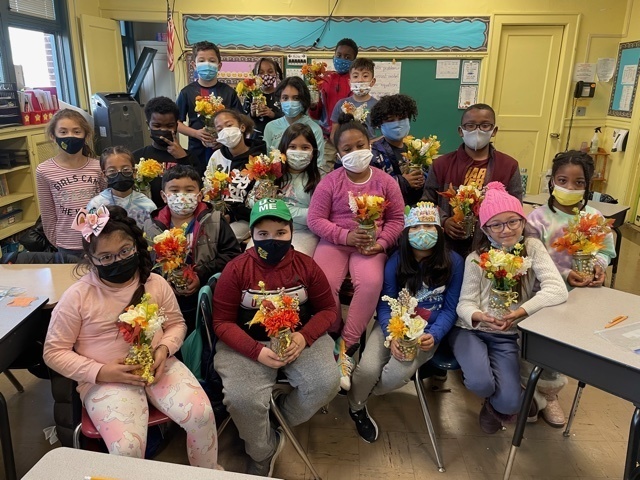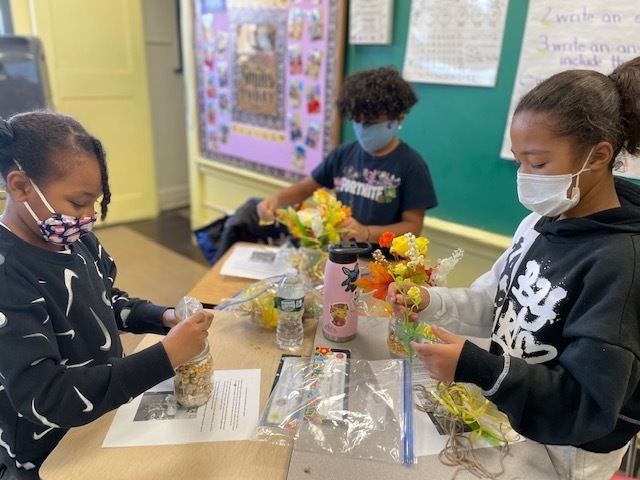 *The third grade students in Ms. Rasmussen's class worked together to make fall table centerpieces. Having discussions over a meal as a family is an important part of the learning process! Thank you to Isaiah's mom, Ms. Hayes, for the fun activity!*

---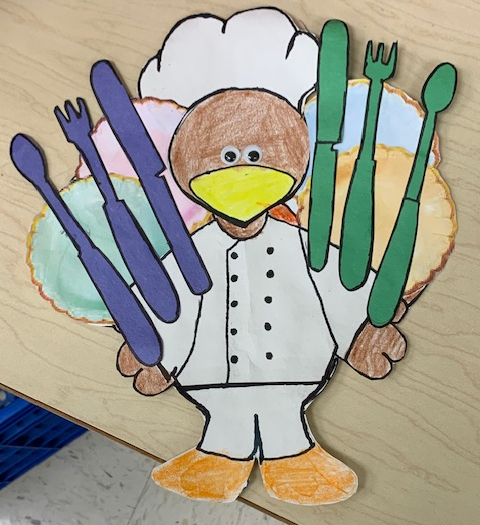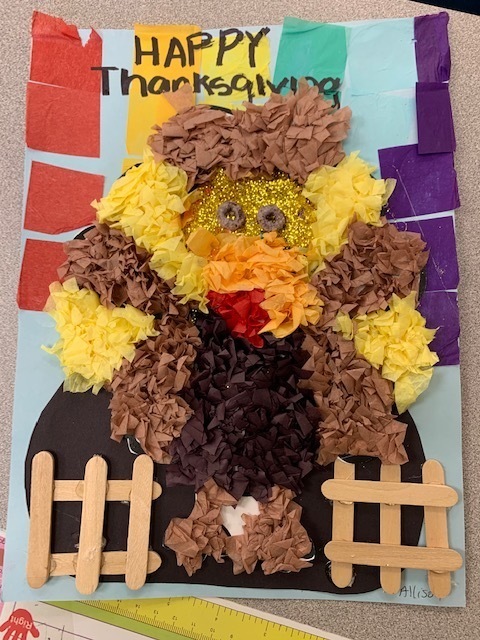 *Ms. Arleo's first graders discussed what they are thankful for this year and wrote a sentence about it too! In addition to the writing assignment, students were able to have some fun with the Turkey in Disguise project. During this project, students had to creatively disguise their turkey so it could avoid being eaten for Thanksgiving dinner!*

---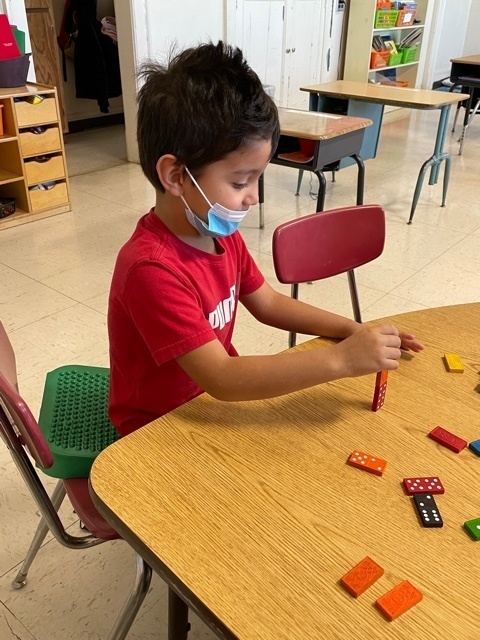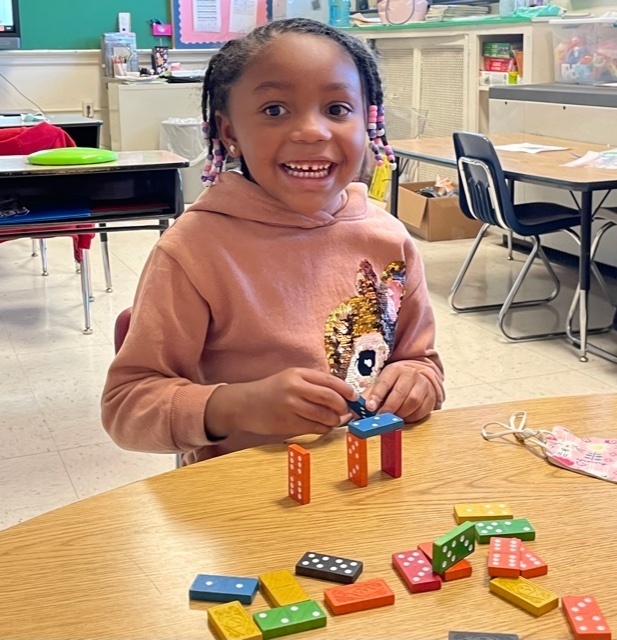 *Learning through play is an important part of the school experience! The students in Ms. Ruic's class explored with dominoes to practice colors, patterns, and fine motor skills!*

---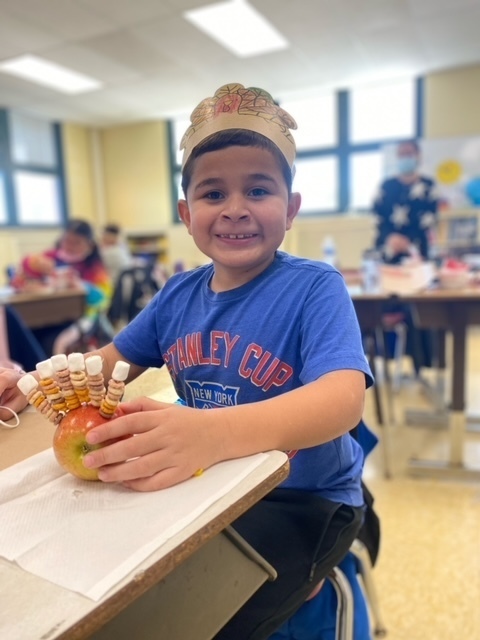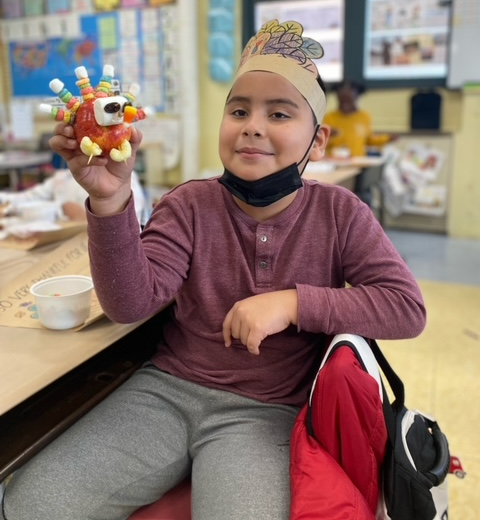 *Ms. Lopeck and her second graders celebrated the fall holiday of Thanksgiving by making apple turkeys. Students used tooth picks, apples, Fruit Loops, marshmallows, raisins, and a candy corn to represent the turkey!*

---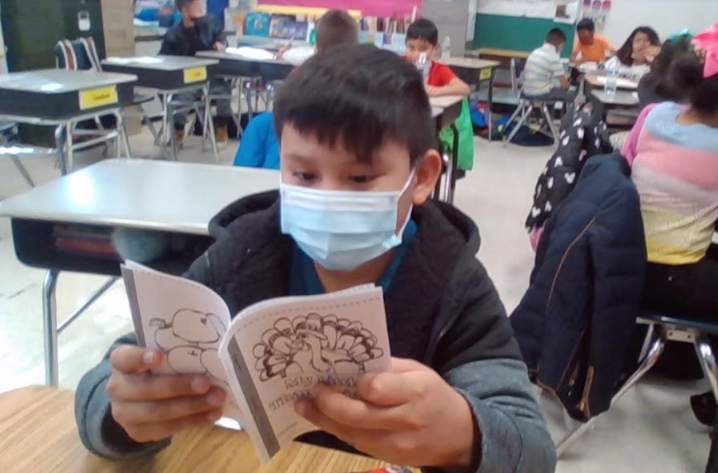 *Ms. Hernandez and her third graders close read a text about the Pilgrims and Thanksgiving Day! They practiced their oral language skills to practice with fluency and vocabulary.*